The future of technology management.
A better way to introduce, adopt, and manage all software applications across your district in one centralized system for staff, students, and families.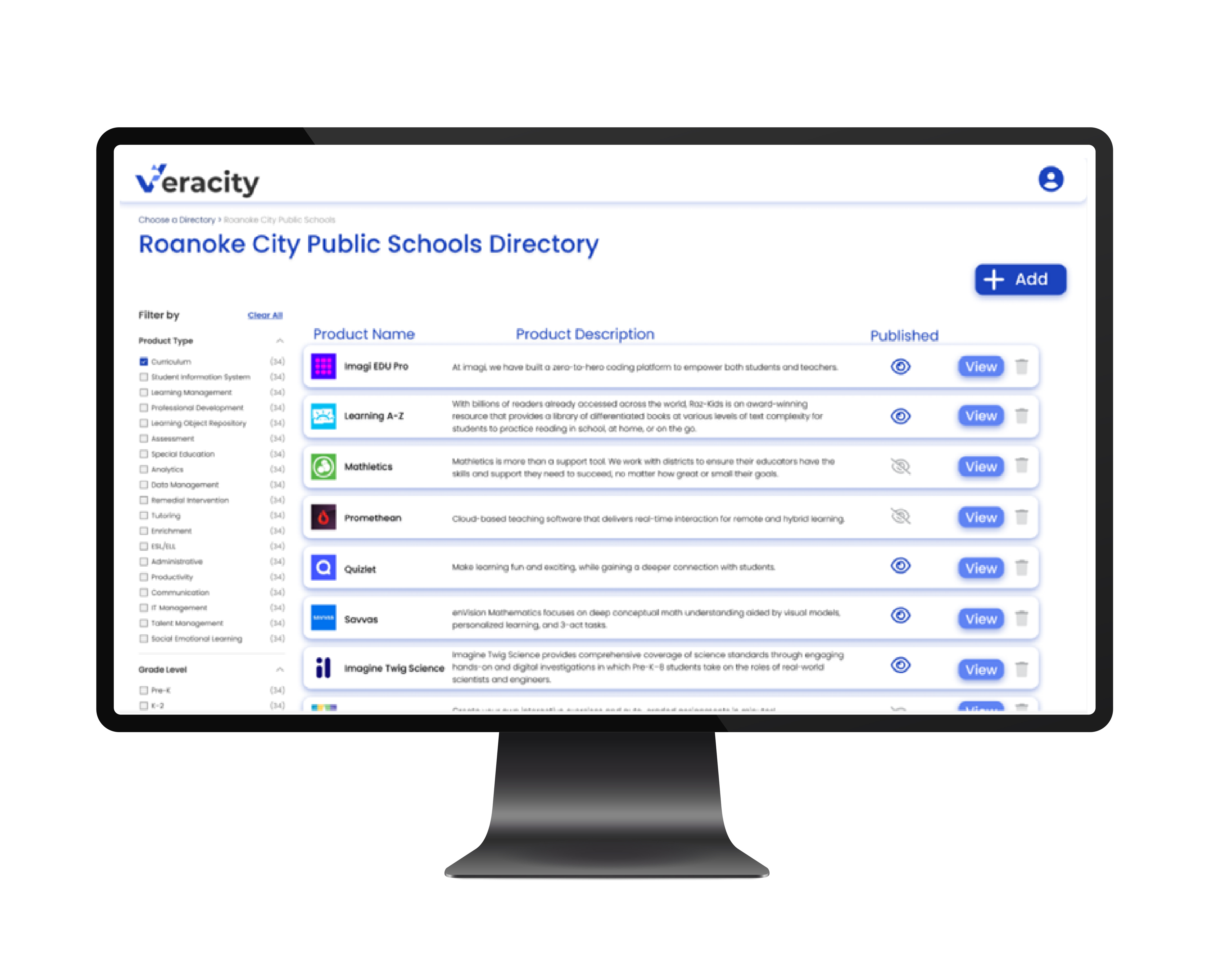 Mauris commodo turpis elit, sed dictum orci pharetra ac.
Directories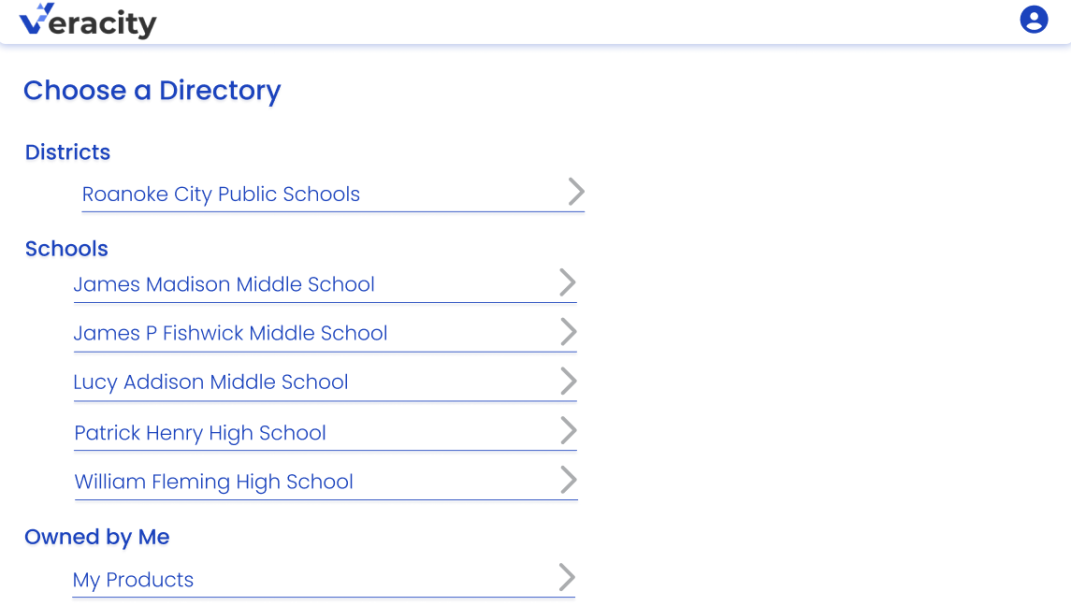 Manage software applications by district, school, and individual.
Product Catalog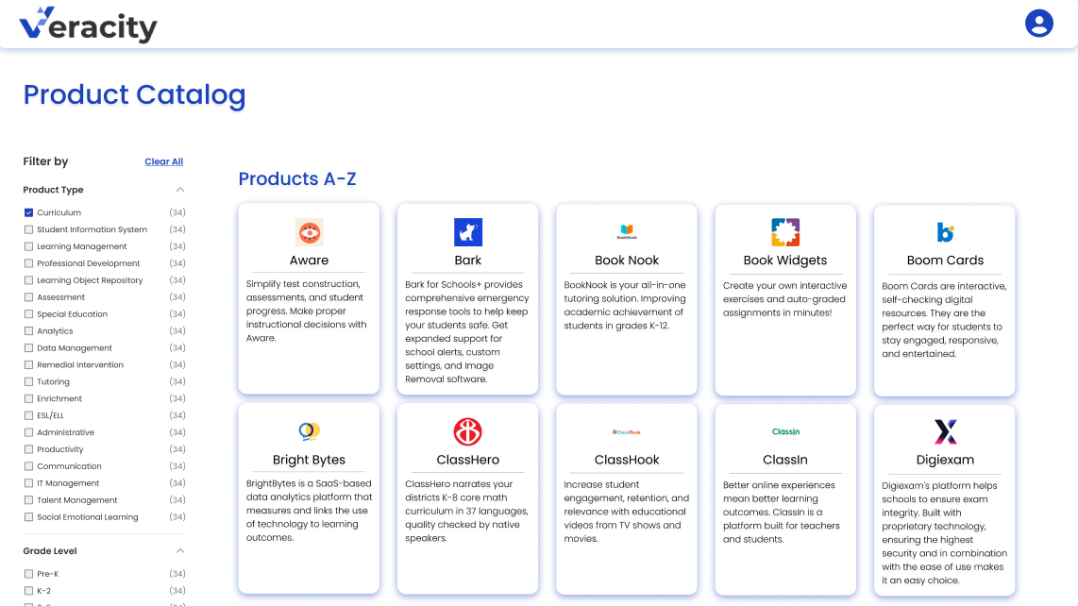 Provide staff with one system to view, search, and learn about products and resources.
Product Pages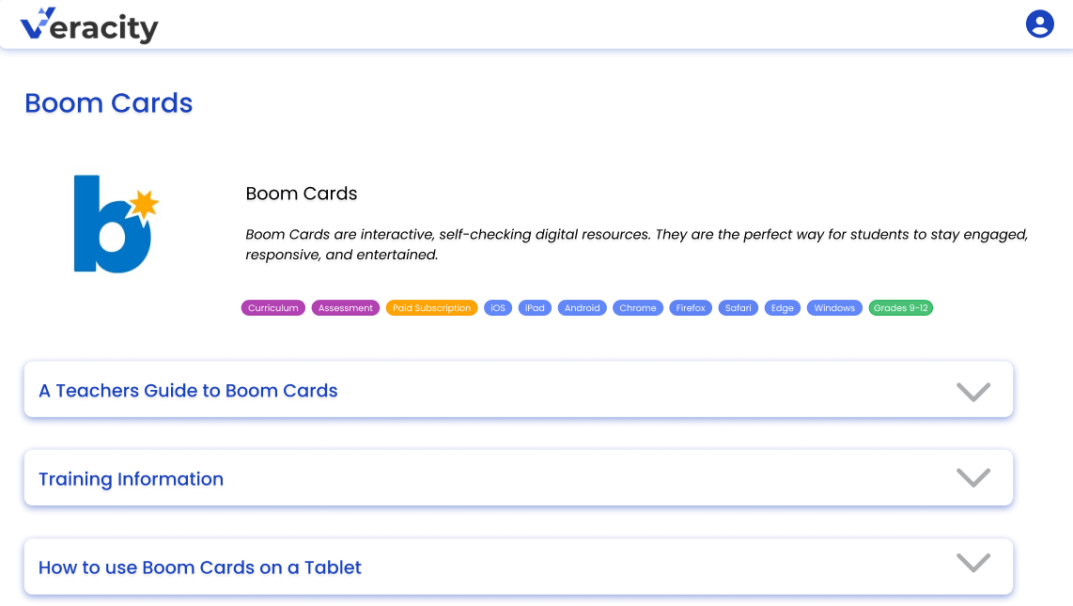 Customize each product page with helpful links, videos, FAQs, contact information, etc.
Veracity's Technology Management System (TMS)
Veracity's TMS can help reduce financial oversight/waste with redundant technologies and embed a sustainable process and system that enables speed and scale. Regardless of staff changes in technology leadership or in the classroom, Veracity supports the whole district, ensuring the technologies you've invested in are being adopted and utilized effectively.
Learn More
Interested in discussing your technology management needs in your district today? Submit your email address below to be contacted.